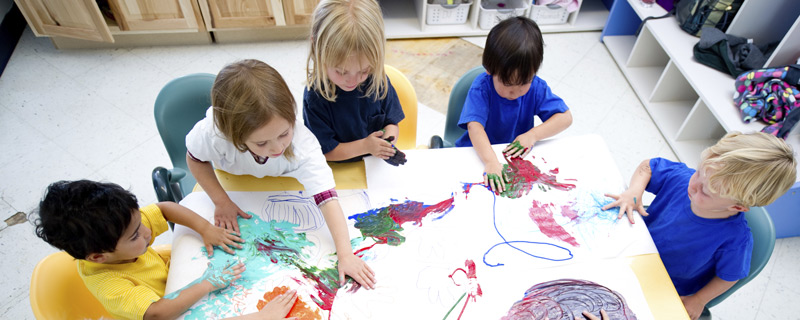 A good education helps children build understanding and respect for differences of all kinds. From the very beginning, we create an environment where children value who they are and also respect the differences they notice in the languages we speak, our family traditions, the abilities we have, and the configurations of our families.
At Pacific Oaks, anti-bias is not simply a theory, it is part of teaching and learning every day. We encourage children to think critically about differences and bias and encourage them to stand up for themselves and others when situations seem unjust.
In our classrooms, children see themselves and their families reflected in books, music, and classroom materials. We intentionally select these books so that diversity and non-stereotypical images are part of children's every day experience.
Children learn to be a good friend, to express empathy and compassion, to be inclusive of others, and to interact comfortably with people different from themselves. Children begin to recognize stereotypes and unfair assumptions and to challenge bias.