Pacific Oaks Children's School is where young children are able to embrace their natural love of learning through active exploration. Children are encouraged to engage their environment through hands on manipulation and social interactions with peers and adults. Research states that 80% of brain development takes place between birth and five years of age. We take this very seriously and understand that it is our job to help children lay healthy foundations for future growth, development, and instill a love of learning.
Our outdoor environment is one of our "educators" and it speaks to our commitment to developing the whole child. The children are continuously encouraged to explore nature and science in an organic manner that promotes further questioning and testing of current understandings. Teachers facilitate these learning experiences by asking open-ended questions, providing guidance, and encouraging children to take risks in a safe environment.
Through an emergent curriculum, children are engaged in the learning process through activities and materials that meet their individual interests and developmental needs. This requires each teacher to know every child for their uniqueness and; teachers prepare the learning environment with this in mind. Provocations (area set-ups, done by the teachers, based on children's interest) such as these encourage the children to be hands-on in their manipulation of the environment while having their current development levels challenged in a way that facilitates growth.
Pacific Oaks Children's School is not just where children learn but teachers and parents do as well, making the Children's School a true learning organization. Teachers, children, and parents stay well informed of current educational theories, science, and philosophies. This new found knowledge is examined and explored to determine whether it fits within the overall pedagogy of Pacific Oaks.
Pacific Oaks Children's School was founded almost 75 years ago, and we look forward to the next 75 years. We invite you to take a tour to see why children, families, and teachers find the Children's School so special.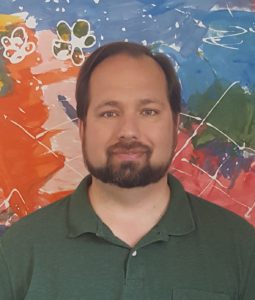 Robert Boyman,
Executive Director