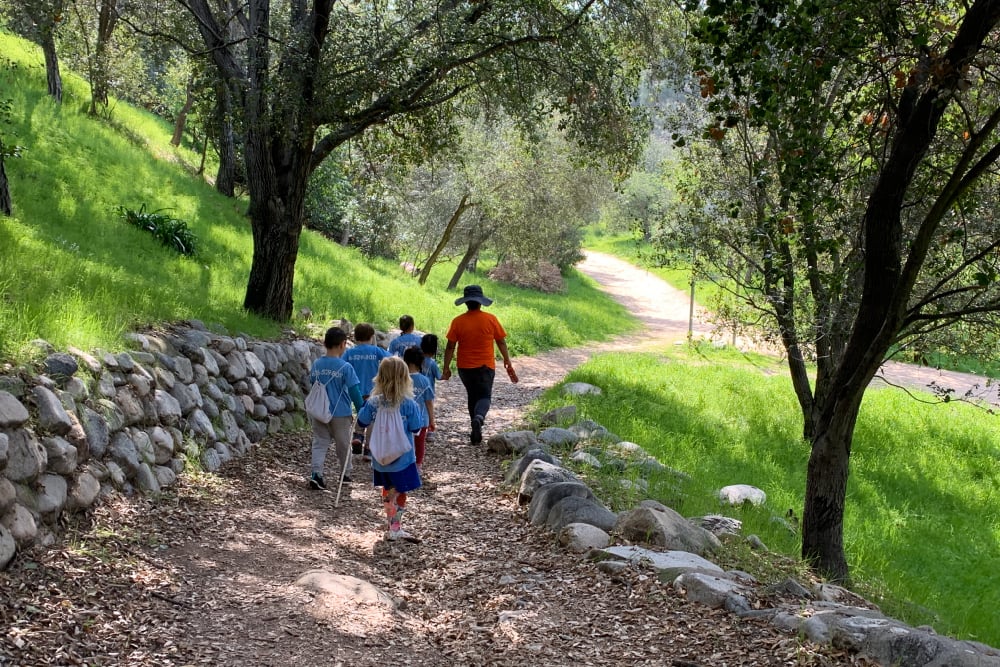 For more than 75 years, Pacific Oaks Children's School has been a leader in early childhood education pedagogy, while serving the Pasadena and Southern California communities. Founded on the importance of learning and social justice, our classrooms foster a sense of exploration, creativity, imagination, and respect in children.
Our Vision
Igniting curiosity, creativity, and compassion that lasts a lifetime.
Our Mission
We provide a spirited education that inspires a love of learning and confidence through an intelligent, imaginative curriculum. A culture of inquiry and innovation is cultivated for children and adults as we embody the notion that a great school is one in which everybody learns. We deepen parents' appreciation of early development and their role in supporting their child's growth while remaining a devoted and active member of the community.
Our Values
Responsive Curriculum
Learning is most potent when it is personally meaningful to children and so we begin with them—their interests and questions. We co-create the curriculum with children, and so it changes each year. We are committed to teach in ways that invite curiosity and cultivate creativity by responding to, and building upon, children's questions and ideas.
Playful Learning
Exploration and play are primary modes of early learning. Through play, children inquire, investigate, develop theories, test, and expand their thinking in a playful application of the scientific method. For young children, there is little separation between play and learning. We believe that joy and playful learning are worthy educational goals for young children as they contribute to a strong foundation for a lifetime of curiosity and learning.
Respect That Is Deep and Abiding
Respect is evident in all that we do. We deeply respect children and their particular pace of learning in the early years, and that shows in the way we teach. Respect is also evident in our approach to resolving conflicts and how we regard differences of all kinds. We coach and guide children so that they can resolve issues constructively.
Equity, Empathy, Humility
A diverse and inclusive community that offers varied perspectives is important to deep learning and real-world preparation. Steeped in the legacies of our Quaker roots and the groundbreaking anti-bias work at Pacific Oaks College, our commitment to equity, empathy, social justice, and cultural awareness is unwavering. We want children to be at home in a diverse world, to recognize stereotypes and bias, and to take constructive action in the face of disrespect and injustice.
Relationships and Community
The quality of relationships among children, teachers, and families is essential to a transformative educational experience. When we feel understood, engaged, and respected, we are safe to take risks, try new things, and make mistakes—essential to transformative learning. Good teaching and learning hinges on caring relationships. Community is made up of a web of relationships, and children develop a sense of responsibility to the group. Adults too share responsibility for the collective well-being of the school.