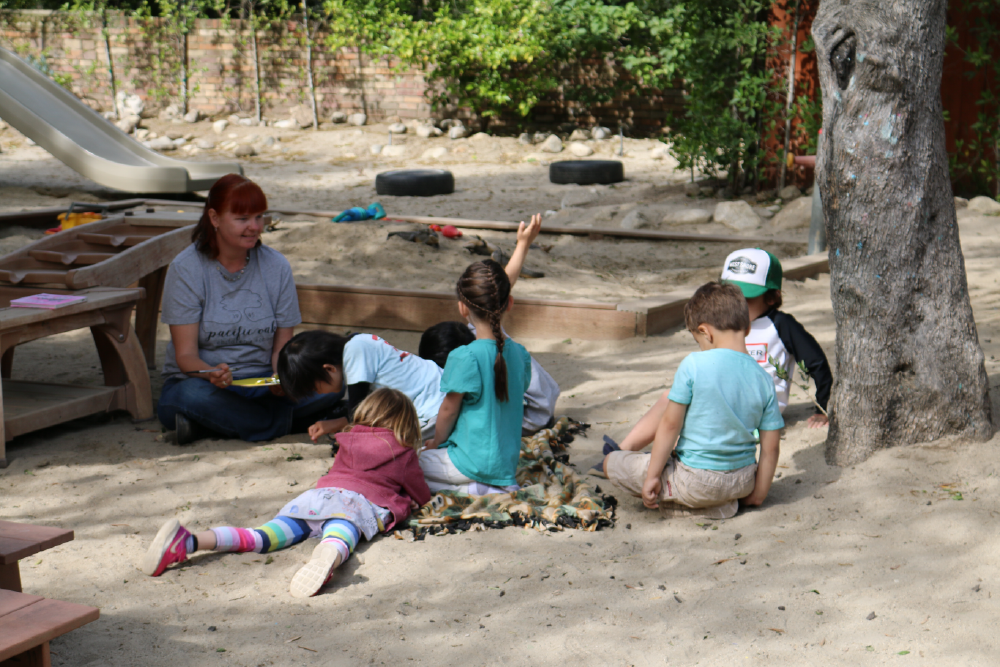 Infant-Toddler Parent Participation Program
We believe in laying the foundation of community early—for the child and the adult. This virtual program includes individual and small group time with teachers who offer parents unique insights into their child's development, behavior, and offer useful advice to aid in guiding and interacting with their child. In addition to the individualized support parents and their children receive, parents meet as a group to discuss shared questions and topics, from practical parenting ideas to research in child development.
2-3 Year Olds
Usually this is a child's first experience in a school setting, and therefore one of the most important. A key goal at the Children's School is to start children on a path to become lifelong learners, and here we lay the groundwork for a safe, nurturing environment. This is a year of learning about group life—becoming a member of a classroom community—and the child's discovery that other adults besides one's parents can be trusted. This particular year marks a shift for parents too, as they also come to see their child as increasingly independent. Teachers hold regular parent meetings. Individual check-ins and support are additional benefits we happily offer for our parents.
3-4 Year Olds
At this age, children have come to relish independence and opportunities to explore and discover. They are more attuned to others and are finding their place within a larger social network of peers. By focusing on an emergent curriculum, we give them opportunities to find their voice, to speak up, to learn to both lead and to follow, and to self-regulate—adapting their behavior to the needs of the situation, often without being told by a teacher. This is a year for deepening understanding of oneself in relation to others, both peers and adults. It is also a time when children become more fully interested in connecting and collaborating with classmates in a sustained way.
4-5 Year Olds
This is a year of growth and consolidation for preschoolers. Children want to contribute and collaborate with others and hone their skills as group members. During this last year of preschool, children demonstrate their growing ability to adapt to the needs of differing situations, at times quiet and listening to a classmate or a teacher, at others working independently, and at still others building with a crew of friends outdoors. The day begins and ends with group time. Frequent small group work occurs during the day.