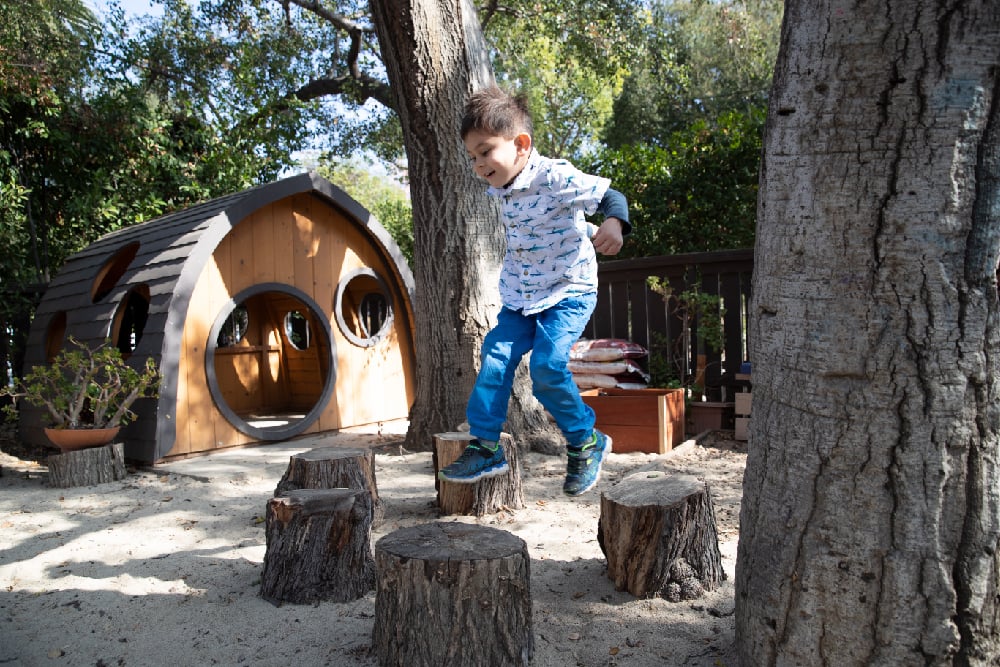 Art and Music
In our outdoor art studio, under a large fig tree, children work with an art specialist who is also an artist in residence. Each week, children explore a variety of media, including ceramics, painting, collage, and pastels.
Our music program nurtures children's love for music and inspires them to express themselves through performance. Once a week, our music teacher visits each classroom to sing favorite songs with children and teach them new ones. Children dance and play simple instruments either outside on blankets in small groups, inside with the whole class, or at community sing-a-long events that bring our school together in song.
Outdoor Environment
Vital to our mission and curriculum is our outdoor environment. You can experience this any time you visit our campus—a roaring lifeblood full of laughter, learning, and parrot calls all encompassed within our beautiful gardens. Anything that a child can do inside, they do outside instead.
Our expansive shaded Yards allow children to explore and take risks that they wouldn't be able to otherwise. Through identifying tree types, seeing various wild animals, and gardening, the children receive a once in a lifetime experience to truly inhabit their natural environment.